Direct flights to Los Angeles, San Francisco, Portland and Seattle, can set you up for an excellent holiday exploring all that American wine has to offer. The drive from Los Angeles to Napa is approximately 450 miles and is worth every mile.
trip one - Santa Barbara County
Fly into Los Angeles or connect into Santa Barbara. Stay in Santa Barbara or head up to Pismo Beach, San Luis Obispo, Paso Robles or further North to the beautiful Cambria.
trip two - Monterey, Santa Cruz
Closer to San Francisco the climate and coast turn cooler and more dramatic. There is elevation and coastal influence. The fog line can be low and dramatic. Tasting is not straightforward but many of the seaside villages and towns support local producers with restaurants or tasting rooms. The Redwoods can be mesmerising.
Out of San Francisco, Route 12 leads left to Sonoma. Try Sonoma Square for a central point to depart and return from days of wine exploration. For the truly wild side head out towards Bodega Bay and the West Sonoma Coast and really learn why the wines from WSC are their own expression of Pacific influenced terroir. Further North is Healdsburg, a buzzy, exciting destination to discover the quality of wines coming out of Sonoma County. Great hotels, hard to get into restaurants without all the glitz and brawn of Napa. However, Healdsburg is easy to get to from a Napa base as well.
Go big or go home! Napa is the home of big, bold Cabernet Sauvignon with extraordinary wineries to enhance one's experience. From South to North Napa has something for everyone. Large kitchy tasting rooms to the beautiful curated and exclusive winery experience.
Appointments are necessary at the most coveted of wineries but there is certainly a restaurant or bar to help you taste through all Napa has to offer.
Our new favourite spot is St. Helena, where the small town acts as a wonderful base to explore all Route 29 has to offer.
Our top tip in Oregon is McMinnville – think Hill Valley from Back to the Future meets wine country.
The small town has eclectic restaurants, funky stores and is easy to get to from Portland. Exploring Oregon is not as easy as most regions as the AVAs and vineyards are spread out and often wines are made from a very wide area of vineyards. There are some incredible expressions of what Oregon does best, Pinot Noir and Chardonnay and often one does think – 'is this a little off shoot of Burgundy given the influence of French winemaking and investment?'
trip six - Portland to Walla Walla
Portland is a very busy city, but once you are through it, hit the road and head East through the Columbia Gorge. The Pacific Northwest is a geography lovers dream. Deep brooding mountain ranges, snow, ice, and rivers all culminate in a true understanding of what Lewis & Clark may have experienced.
One often forgets that the quality wines of Washington move from West to East and as you leave the comfort of the Coast, the temperature becomes more variable and the mountain ranges provide more site specific climatic changes.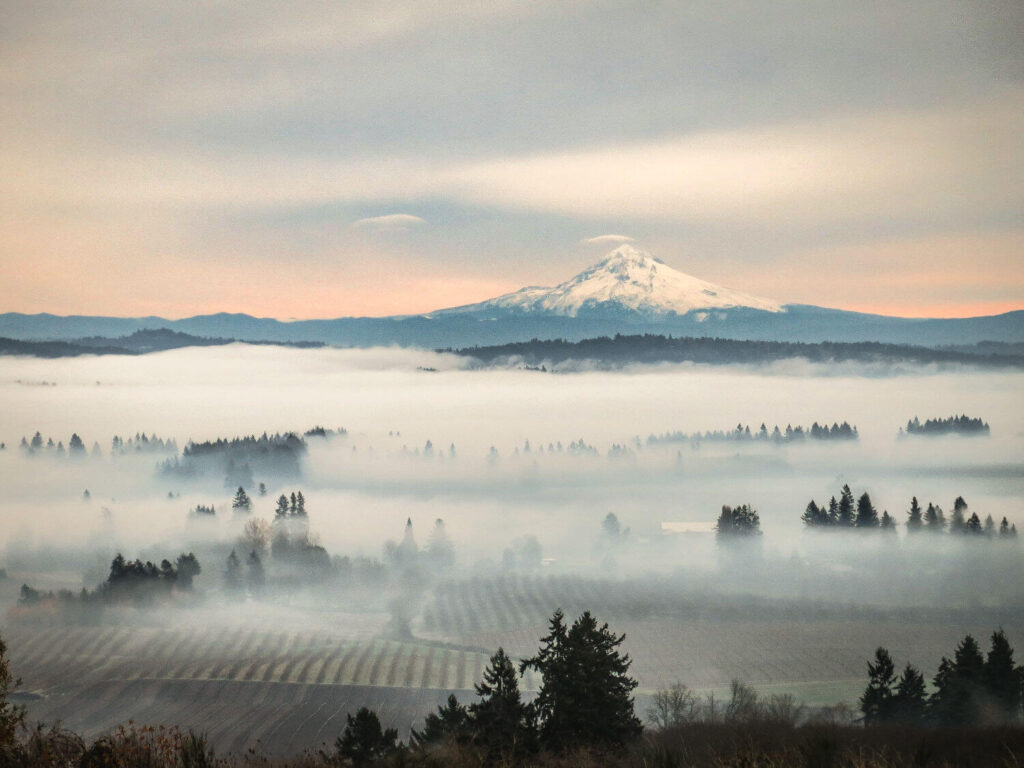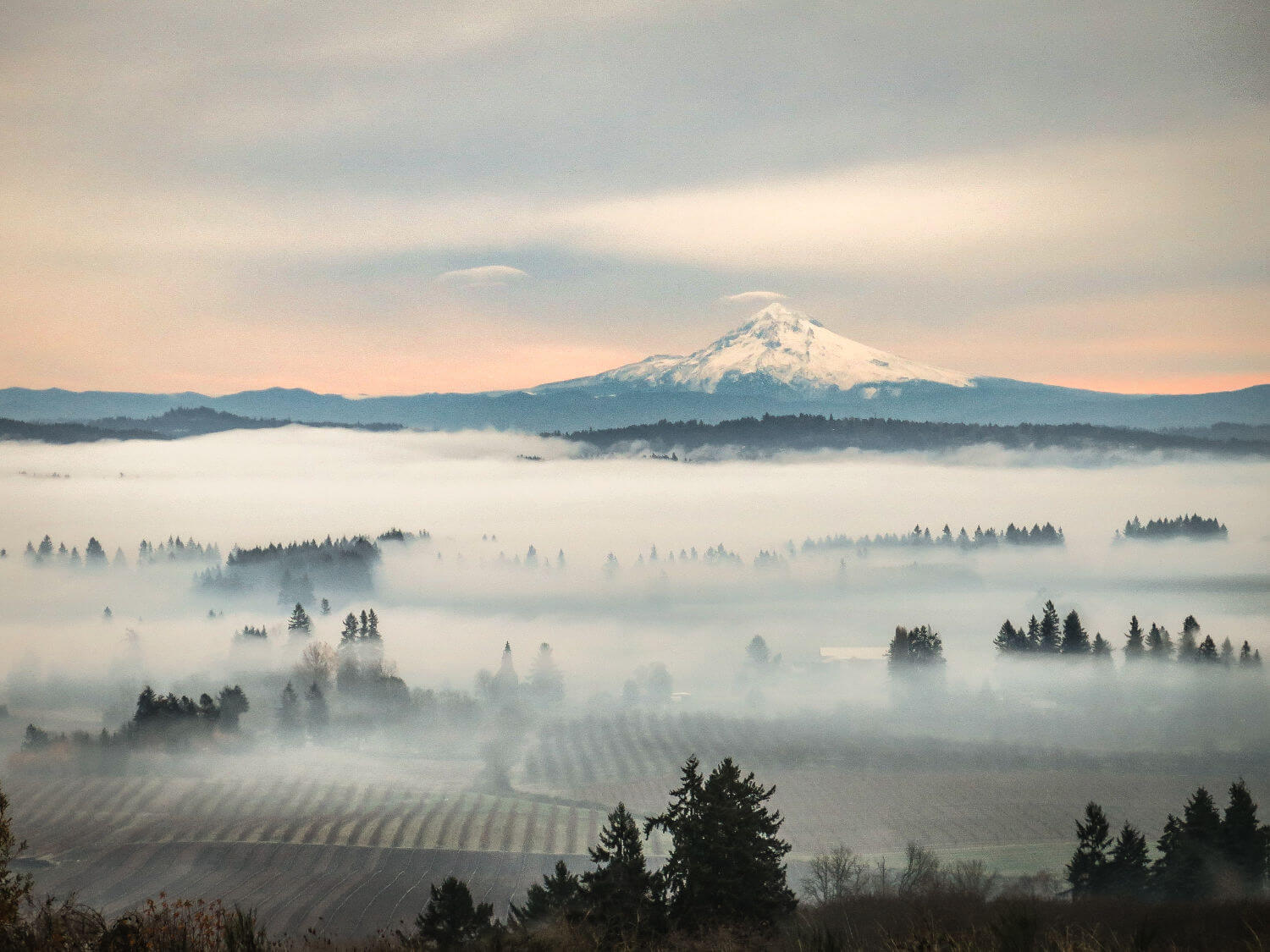 By the time one gets to Walla Walla, temperatures in summer can reach 30+ degrees. The variability and the geography are exactly what make the wines of Washington so magical. A must do trip for any wine lover.
On any of these trips our wine makers would be thrilled to welcome you for a sample of their incredible wines. If you'd like to connect with any producer in particular or you would just like to know who is worth visiting in a particular region – do get in touch