Where to stay, what to eat and most importantly what producers to visit to access the coolest wine, in cool wine country!
The US never stops surprising me. Americans live in a vast complicated country, yet many of us only see what we want to see or what our regional positions allow for. I have lived in the US for a relatively long time, I consider myself relatively well travelled, whatever that means, and yet, I had never been to the Pacific Northwest before July of 2021.
Yes, a wine "professional", yes, a now importer of US wines to the UK, it just had never happened…but given a month back in the US, in the Midwest, working out of a childhood bedroom office, it was time to commit and commit I did.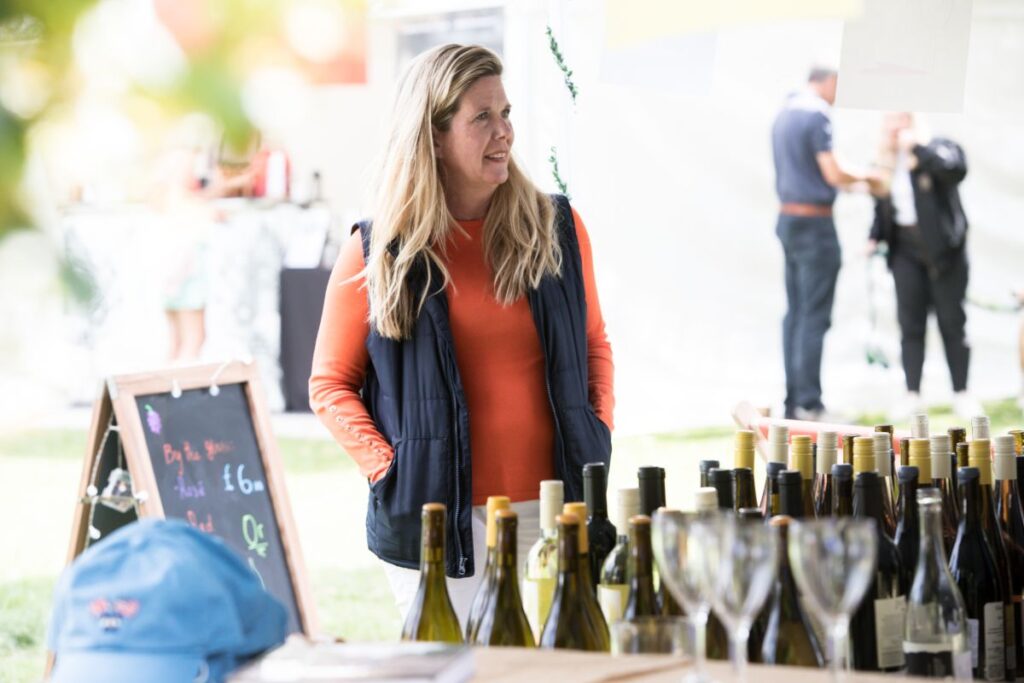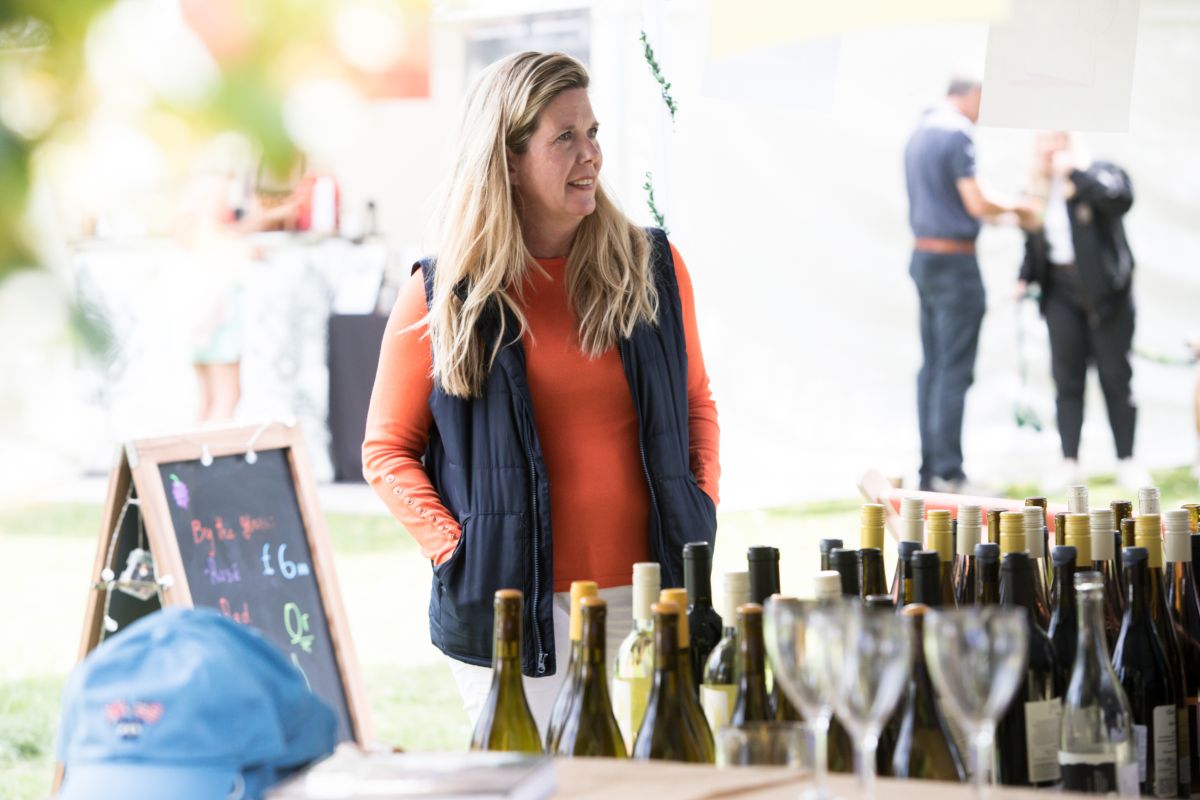 Detroit to Seattle or Portland?
Detroit to Seattle or Portland, they are next to each other, easy right, cheap right….in the current Covid world anything but cheap. And…let's be very clear about wine tasting, it takes an enormous amount of organising and time management. Top vineyards are top because they have their own terroir and space. Wine regions have multiple vineyards and expressions of their geological evolution so carve out a full day for a minimum of three tastings and if you are lucky or clever enough to manage Google Maps, you cram in five tastings.
After days of analysing not only flight schedules but state maps, I made the decision to fly into Portland and then drive to Walla Walla and back to Seattle over the course of five days. America is big, the West Coast is three hours behind the East Coast and eight behind the UK so managing the lag is real.
With one direct flight to Portland, at a not very friendly time of day, I booked a connection through Seattle to start my trip in Portland. After recovering from the incredible aerial view of Mt. St. Helens and the coast, I made my way to my soon to be chariot for my week long venture. I had managed to book a dinner in Portland with a wannabe winemaker at a trendy Portland restaurant, the more movement I had the better. After the most amazing Pacific Oysters with an unbelievably disappointing regional wine list, it was time to head to McMinnville to kick off the week.
Finding hotels in the current environment is tough, but the key to a really successful week of wine tasting is a central hub for heading out and back in each day that allows you to venture into the various sub-regions within a region. McMinnville is pretty magical in that it delivers on the classic, Back to the Future feel of a small town, but is only 35 miles from Portland. I was able to meet amazing local producers in town and also spend less than 30 minutes reaching out to the various vintners I was keen to meet further afield.
Upon arriving on a relatively easy trip from Portland, I had booked in at the 3rd Street Flats, an extension of the Atticus Hotel. I picked up my keys, drove a few streets down, and opened the doors to a serious flat, a full kitchen, drawing room and dining room, all stocked for me and my ten wine friends, and a comfortable bedroom, overlooking a bistro light lit main street. The wine bottle offering was kind, yet the pièce de resistance was the most amazing salted chocolate caramels I have ever tasted, I was won over, and I was done.
Monday morning tastings are tough but necessary, it sets you up for the week so the easier the start the better the potential result. I met the amazing Renee and her husband from Hundred Suns at their local production facility and tasted through their beautiful range of wines. Fully committed to the cause of winemaking, this couple are all in and their wines are exciting and innovative.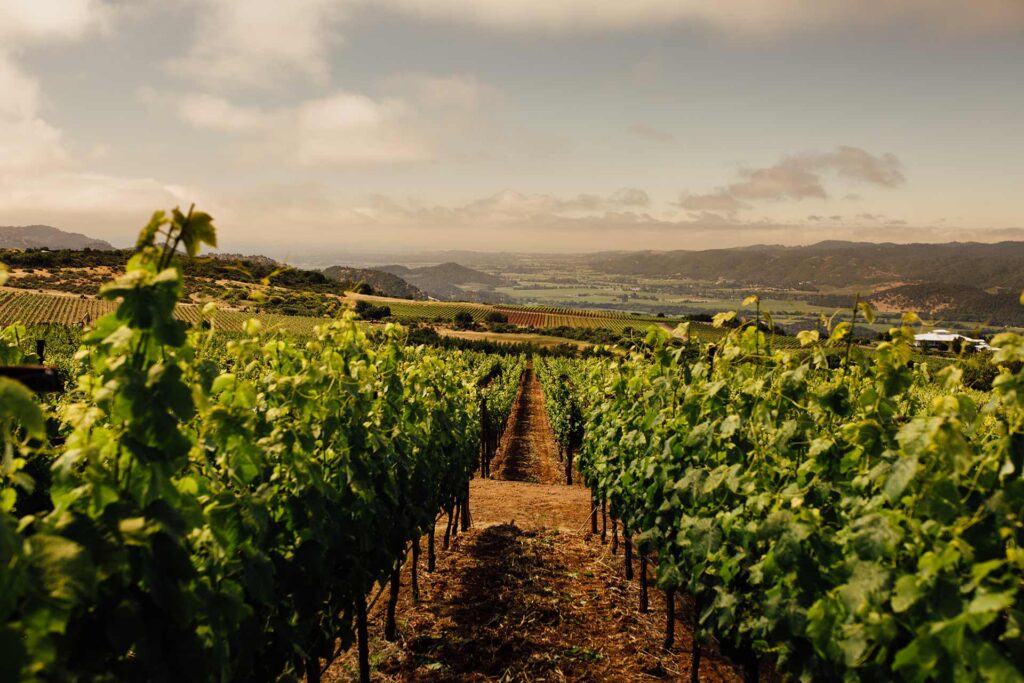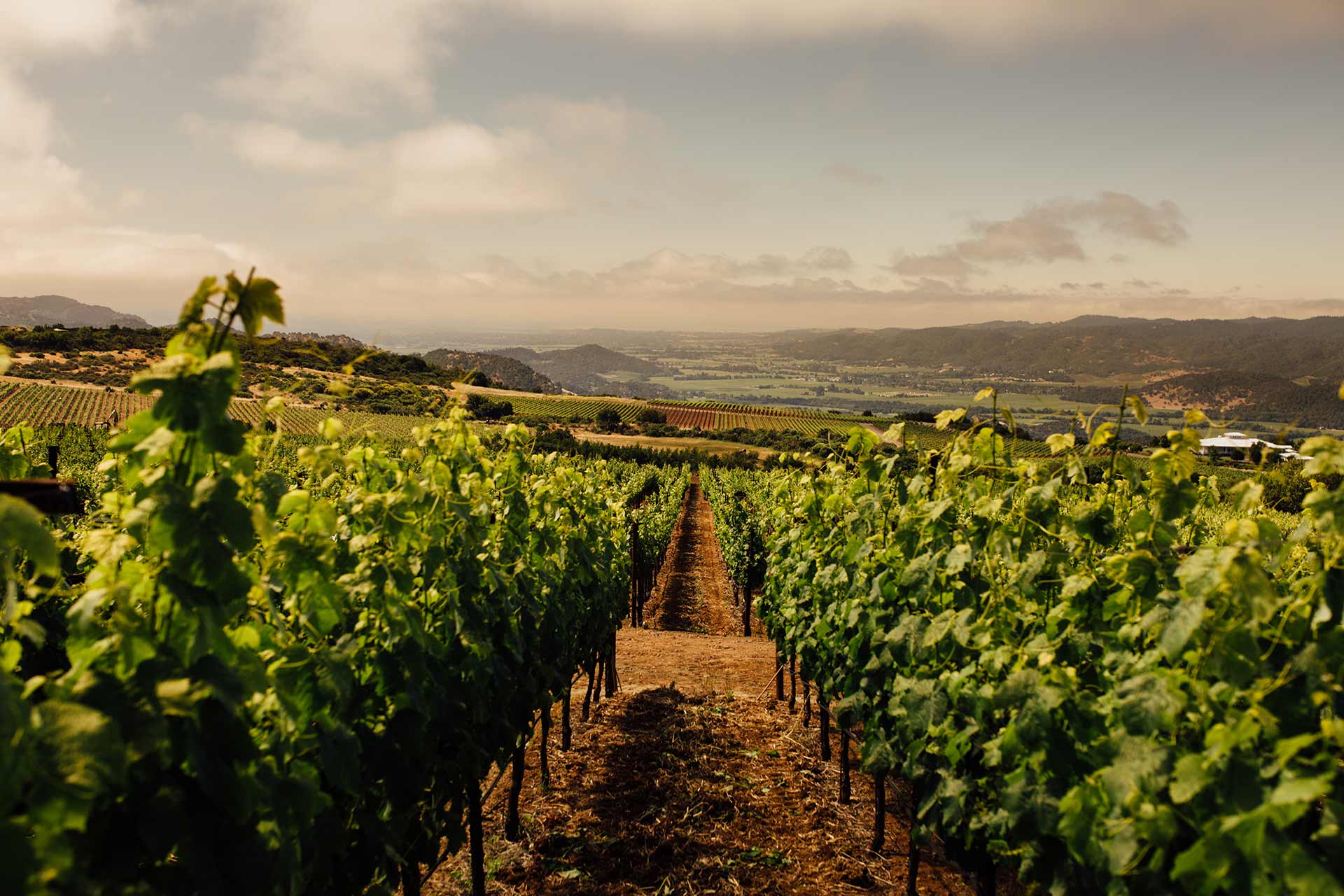 I then made it around the corner to meet the magnificent and magical Marcus Goodfellow. Out of the heat and into his amazing cave, I tasted what can only be described as incredible wines of what Oregon is now known to do so well, Burgundian styled wines. Let me be clear, these wines are exactly what makes a great wine, clean, well thought out, distinctive and I would argue, expressions of their place. I was sort of in love with the deep value Burgundy and yet also taken aback but the ongoing conversation with the would have been Kinesiologist, who ventured from the farm and ended up making some really high-quality wines. 
From Goodfellow I drifted, looking a bit, until I found the man and the maker behind Violin. Vi-Olin, named after his son, Olin, is another wonderful winemaker embracing the vast and complicated vineyards of Oregon in his own style. Anyone who knows me agrees, I speak fast when I am excited about something, to me the topic is relevant and clear, and I want to share it with the world. Will Hamilton is that type of guy, he has wines to share, and they are good, thoughtful, and expressive. Sure he hit the 2020 road bumps, but he is protective of his wine and his vision. I held onto his wines for a full week to see them evolve as I met each end of my day. They over delivered and that my friends, is a top tip, if your wines are still singing 24 to 48 hours later, with primary aroma and yet evolved fruit overtones, there is love there.
After two days on the Oregon leg of the trip, I had set my goals and as always overcommitted on my Google Map ambition. I had visions of making it from McMinnville to the Columbia Gorge in a few hours, but Portland proved my nemesis. Cross and stressed, I cursed the unrealistic vision and ploughed my way through Portland, only to emerge onto a road that will forever be a visual game changer. Why did no one tell me? Why does no one ever say, this place you will go to is magical and that is why wine is made here. The Columbia River is a gem, an eye opener and my mission was to get to my winemaker who so kindly, kindly, agreed to wait. I had set my beacons, I knew where I should stop along the way and yet, there was so much more to come my way.
In my opinion, Americans should be thinking about wine in Oregon and Washington as one beautiful geological love fest. The Gorge sets you up for mile after mile of beauty, and you cross over it to enter new territory and explore what can only be described as exciting and adventurous terrain.
As I made my way off of 84 and across the surprising fee taking bridge, I entered Washington. With Mount Hood in my rearview mirror and slowly navigating the winding roads, I head up to a beautiful place, a home, a winery, in Lyle Washington. I am so late and mortified, yet James, the keeper of the land and the maker of the wines is there to meet me. Patiently and deliberately, he walks me through the vines and the land created from the great Missoula Floods. I find myself immersed once again into a world of wines made with the support of great neighbours and protectors of history. The Washington side of the Gorge is unpredictable. Each acre is a microclimate in and of itself and there is no rhyme or reason, but the vines grow and evolve and the wines are expressions of the uncertainty and volatility.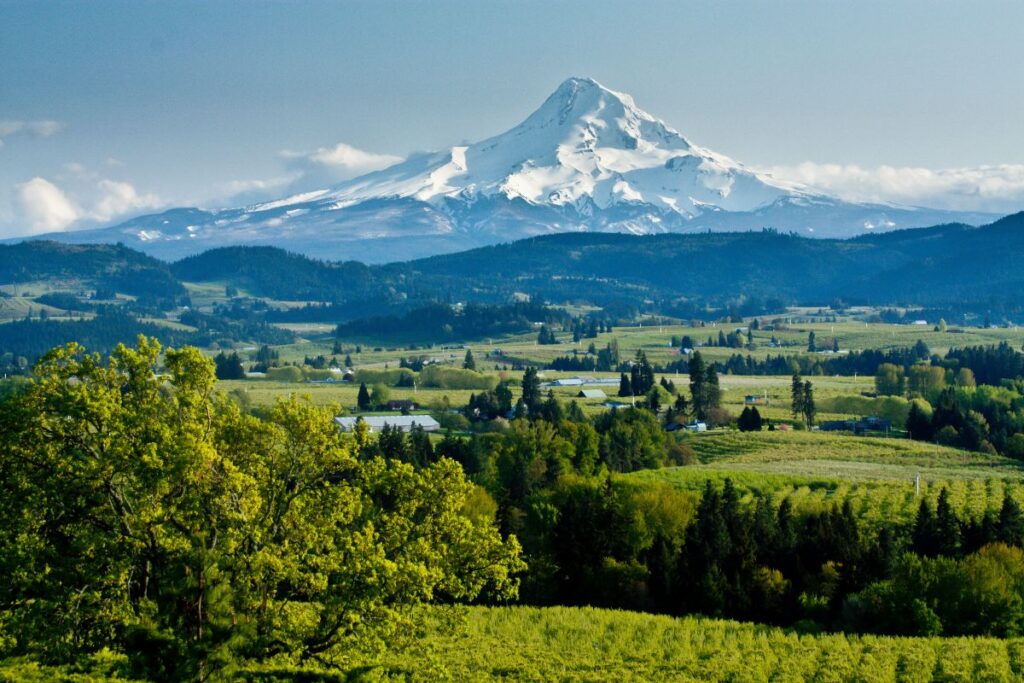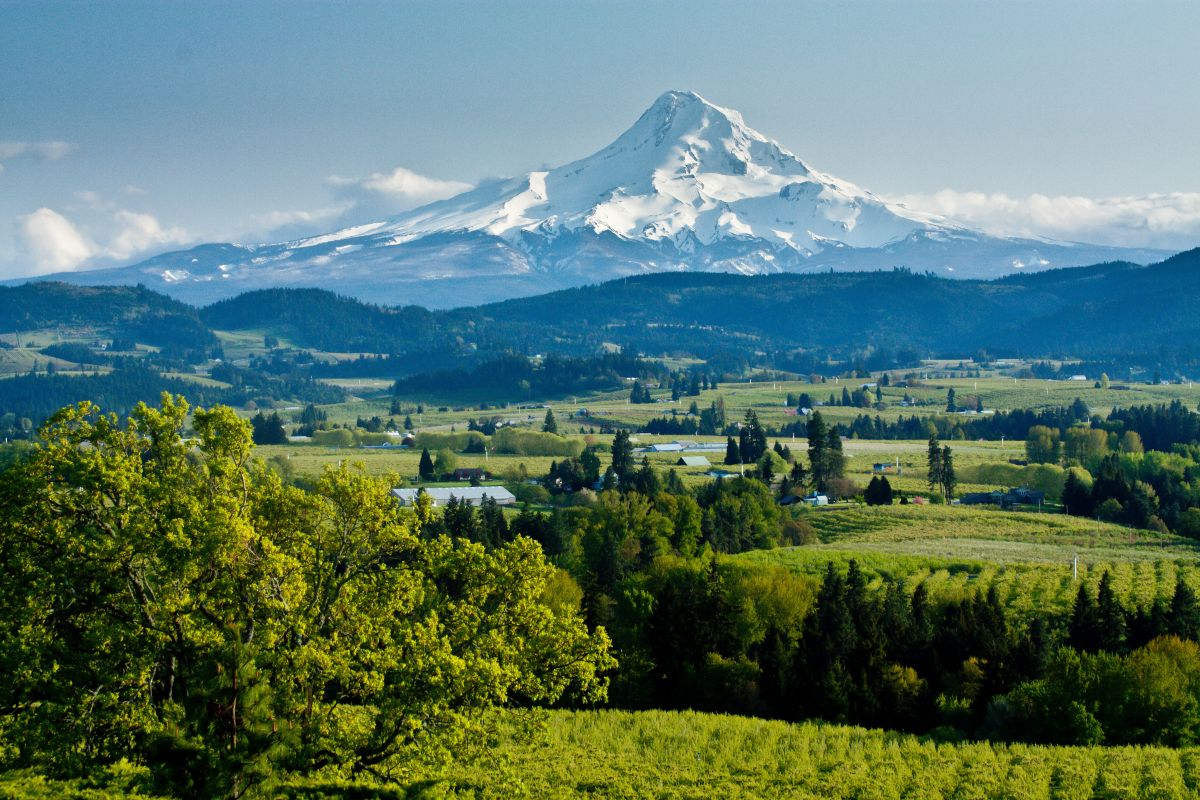 After my three hour, very late tasting, I made my way back to another gem of a place, the Inn at Salmon River . Eco friendly, next to the Gorge, they rang to say they were closing, asked if I was alright and my key would be in the box, thank you, it was there waiting for me. Sadly, I missed all the amazing restaurants and spots in this beautiful part of the world as I was late and had to leave early, but it was a gorgeous morning and what resonated most with me was the lumber. Washington and Oregon are all about lumber, the Gorge and barges that move on it, are a lifeline for so many. It is important to know where things come from and how hard so many people work to make sure that what we need is what we have.
Warned of a dearth of eating locations, I head across yet another amazing dam and end up back on 84 with a distressing yet inviting Egg McMuffin and the most decadent hash browns a corporation has ever created. Armed with my sustenance I head to my next unknown place Walla Walla.
I have been fortunate in that I have tasted many of the wines from the regions I have never been able to visit, and I have also met a few famous players from this magical spot, Walla Walla. In a strange circle of wine fate, I had the opportunity to work with a patriot of wine and a Patriot of the football kind, Drew Bledsoe. Drew's wine Doubleback was a first true introduction to the wines of Washington but also to a place. Drew was always very good at sharing his love for his home and his family. He knew his playing prowess could help tell the story of Walla Walla to the rest of the country and the quality of his wines made the story all the better. At some point I knew I would get out to Walla Walla to see what all the fuss was about.
The drive into Walla Walla at the end of the Gorge is mesmerizing. There are strange land markers and yellow is everywhere. Dark patches of drought intertwine into green patches, as if the oasis is waiting around the next bend. That is exactly what one finds arriving into Walla Walla a barren yet fertile landscape.
I am now on day three of my week-long power trip and I arrive at my tasting at Leonetti. Expecting 100-degree heat with a few bottles of wine in my boot I drive in circles to find a little shade. In my hamster wheel driving, I am stopped by a driver of a Jeep asking if he can help. He introduces himself as Chris, and I think, Chris, the Chris? as in Figgins? And while suddenly concerned about my McMuffin wrappers and three-hour drive look, I realise I am about to meet a legend in Washington wine history. I pulled it together and met the most amazing Jack Russell whilst learning about lavender, wine bunches needing space and the wind from a master of the vine. The Figgins family is legendary, the estate exists on Chris' childhood home, his dad built the original cellar in a shed and Chris picked rocks after school to help build what is now the main cellar. Another incredible story, complete with the oldest Merlot vines in Washington State outside the cellar doors.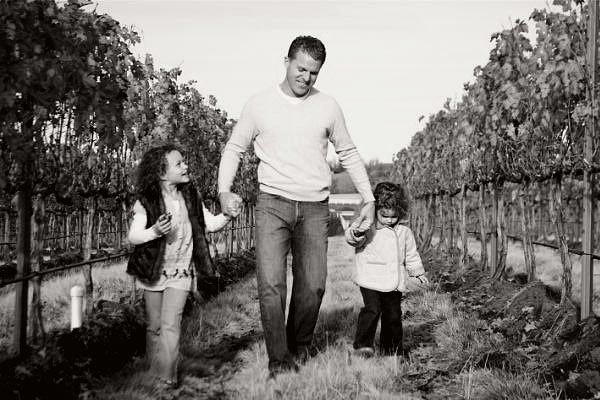 From Leonetti to Walla Walla Vintners, the wines were thought provoking, and each vineyard told its own story about a place, in what is essentially a desert but manages to make some incredible wines. The consistent brush of overpriced Cabernet Sauvignon is a wrong one. Walla Walla has new, innovative and exciting varietals that challenge the taster to think about what these wines are saying about where they come from. Downtown Walla Walla is also a very special place, a preserved historical town and support hub for the wineries. I stayed at The Finch, a hip, orange kissed, Mo-Hotel that put me in the best location to explore the vineyards and offerings on Main Street.
Day four and the flight out of Seattle and trip back to my bedroom office in the Midwest was imminent, and also a bit long, so a stop in Red Mountain was both necessary and practical. Red Mountain has long been associated with some of the best wines in Washington as well as some of the bigger branded names like Hedges and Antinori. Historically important, and with some of the best-known sourced fruit available, is Kiona family vineyards. A family affair with a long history in the region, I had the great honor to spend three hours with the amazing JJ on my trip back to Seattle. JJ is smart, kind, generous. He has one eye and is not in any way holding back the reality of what that means. He makes you think, about a lot, and his family's wines are a juxtaposition in a region that has some of the best wines in Washington and yet Kiona makes some of the most interesting, less branded wines. I am thankful for my time at Kiona. As the most famous Lemberger producer in the US, need I really say more.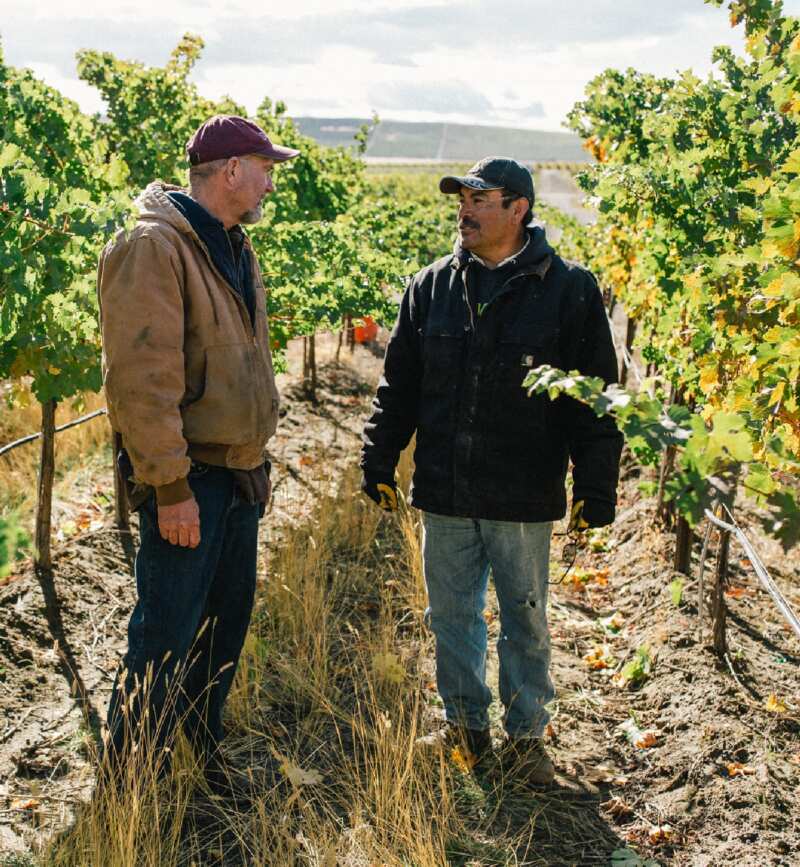 The drive from Red Mountain to Seattle at sunset is something I am sure few have experienced, but many should. The terrain is dramatic but so too are the agricultural landmarks, the hops growing, the cattle, the strange geographical markers one sees, but then you hit the real crazy dead space and you think where the H am I. The 50-mile drive where it is apparently a pure military zone, and clearly the inspiration for the X Files is wild, wild terrain. As you come out of the zone you meet 90 to head into Seattle where the shards of the Cascades emerge from the earth and share the remnants of violence that no doubt created the peace and beauty that the region extols today.
I continue my drive through windy exhilarating, roads and I end up on a fast-merging highway, only to finally put my head down in yet another hipster, overpriced hotel. But before I say Sayonara to this wonderful part of the world I have one last 9 am tasting with another fully committed winemaker, Ben Smith from Cadence.  A challenge to find, but a joy to taste Washington Cabernet Franc produced by a former aerospace engineer with a dedication to wine.  I now head to the airport thankful, happy and excited about what the world has to offer. Interesting and kind people, incredible thought-provoking landscapes, unchartered paths and wine. A simple product, doing a basic thing, bringing people together, inviting them to travel, to explore the outdoors, and to meet each other. Why would I not want to be part of sharing this product and what it can do so well. Thank you Oregon and Washington, it was an incredible week.
Lovely hints of fresh pear and apple are wound around a spiral of acidity then enveloped in a hint of white flowers and quince.
Beautiful black and red cherry and blackberry present themselves in a most approachable way, welcoming lovely foods such as game with red fruit sauce or alternatively an unctuous beef burger.
From a legendary vineyard in Walla Walla located in the foothills of the Blue Mountains the unique geological terroir and aspect provide for wines close to the sweet spot for winemaking in Walla Walla. The Syrah is full bodied yet remarkably restrained a wonderful expression of the legendary Les Collines Vineyard.  Hints of black cherry and fig combine with lovely anise and black tea. 
An unexpected varietal that is whole cluster fermented leaving a crunchy expression of vibrant red and light purple fruit, raspberry, damson and plum with notes of black cherry.  Similar in flavour profile to Beaujolais Gamay but with more structure and body.
A restrained wine with sophisticated fruit that is distinctly Walla Walla. Slightly fuller in body yet exuding roundness of red plum, rose and violet with a hint of red beet and volcanic rocks.  Where structure meets red fruit and floral.
3rd Street Flats
Inn at Salmon River
The Finch
Hood River
Hood River Inn
White Salmon
Normandie, 1005 SE Akeny Street, Portland
Morning Thunder
Earth & Sea
Hood River
Kick Stand Coffee (super casual, fun cocktails)
White Salmon
Hood River
White Salmon
Food Finds
Cougar Gold Cheese
Salted Caramels
Guides
Walla Walla